Thursday, April 27, 2006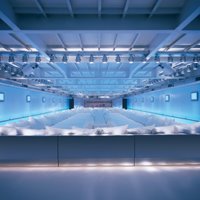 Oooh! Only two days, ok, one and a half, left until Queensday (sounds gay, Koninginnedag is better!) ... I can't wait! Hopefully the weather will be alright.. Even though the forecast hasn't been that nice, I'm hoping for the best!
I'll be working and join the party-peeps later at night (when they're already tired, drunk and want to go home; I'll be as sober and energetic as can be!)
Unfortunately there were no tickets left to the party I was hoping to go to... So we'll see what we'll eventually do...
I also "won" 2 tickets to the Extrema Outdoor preparty at the Supperclub Cruise, next month! Yay! Excited about that... In the meanwhile... I'll let you take a look at how quiet Amsterdam can be when our Queen is having her birthday (uuuh, sort of!)...
Spot me yet?